About Valentini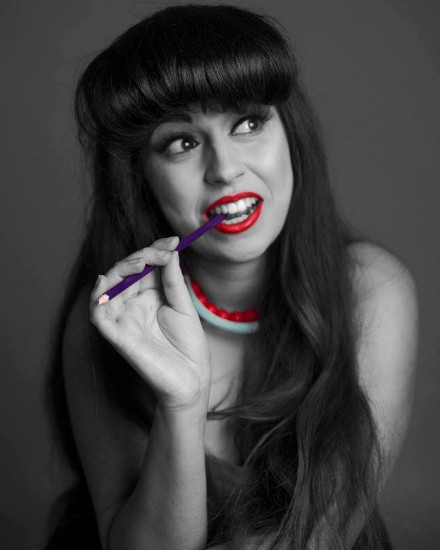 Valentini was born and raised in Athens Greece, and currently lives and travels between London and Athens.  During her undergraduate studies she incorporated Accessories & Footwear Design with Fashion Styling and Theory of Environmental Practices. In 2011 she won the "Special Award for creativity and technical skills" for  her  "NewsPaper Pumps" collection showcased at the Athens New Designers Fashion Week , while a year later she partnered with the acclaimed fashion designer Maria Tagalou, creating  the "Red Pumps Collection" for her show in Athens Fashion Week 2012.
Valentini had been working in the fashion industry as a freelance accessories and footwear designer for not more than 2 years, including a year-long collaboration with one of the most important Greek footwear companies with more than 45 shops across the country, when she was offered a place for postgraduate studies in London College of Fashion. Her Master's final project is an integrated shoes collection inspired by the Ancient Greek Civilization both artistically and technically, as she applied age-long methodologies and techniques in the construction process that can be traced back in history.
Additionally, another key element that determined the development of this collection revolved around the Colors, and the idea that certain Color combinations can potentially have a positive effect on people's mood, a conclusion Valentini reached in her dissertation survey responded by more than 550 women. (Find  out more about her Master Collection here and the Fashion+Colour Project here.)
Upon graduation in 2014 Valentini took some extra millinery courses at Kensington & Chelsea College and then she decided to make her dream come true, so her own brand full of handmade, colorful, unique and high quality shoes and accessories was launched in 2015.