Ruins – Spring Summer '15
The ruins are the proof of our existence.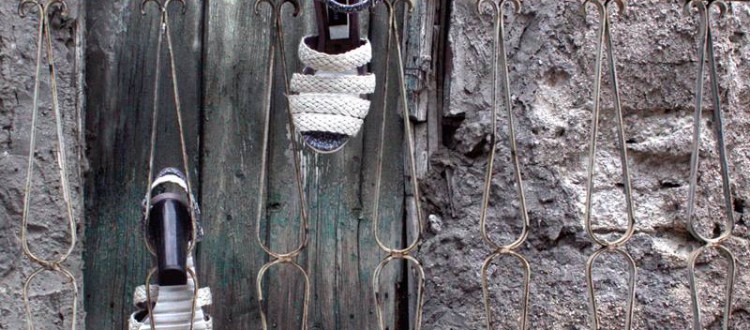 The ruins prove that we had a specific life but we chose a different one, leaving them behind. An old house, a photo album, an unwanted gift or a vintage dress can depict that we had been there but not anymore. Also, these "ruins" can transmit to the observer something even more important than our past being. The feeling that we had a happy life… or not. Happy of wearing that dress, lackadaisical of living in that house, annoyed of those pictures or blase of receiving that gift. Cute past fragments with a sense of irony; "are you going to live in the very same way again?"
So, could the ruins be "productive", regarding the future? They show us the path… to find happiness once more or to avoid the vain mistakes?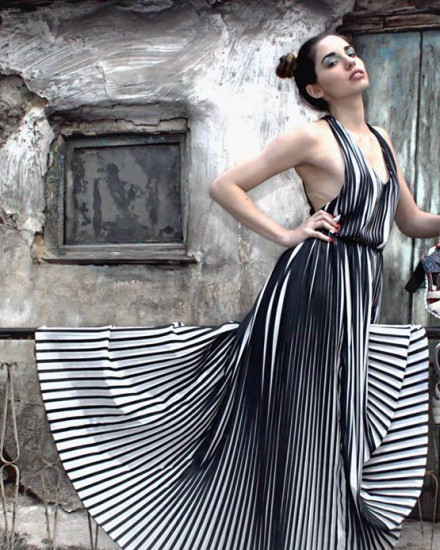 Our Spring 2015 collection is keen to be teached by the ruins. A labyrinth, a transparent window to the future, an old jigsaw, a rope, a 'non-ruin leather', a purple 'vein' compose our new footwear proposal – what a bizzare mishmash of ideas and materials!
Unfortunately -or luckily?- the collection inspiration can not be limited to some designs. There are so many ruins around us, coming from our past, our family's past, our friends' past. Ruins that we do not even recognize they are ruins! Would you like to share your ruins too?
Let's build something new on them and face what happens next!
To be continued…
[nggallery id=31 template=caption]
[nggallery id=32 template=caption]
Credits: Photographer: Marilou Nikolakea, Model: Christina Badoyianni, Hair: Georgia Badoyianni, MUA: Katerina Kostopoulou